We made it! It's 2012. Wow, what a year we had last year. What an AMAZING, beautiful, love-filled year. But also a very sad year. I have never shed sooo many tears in my life than I did in 2011. Didn't even think it was possible.
But I really wanted to show some pictures of what we've been up to. Lucas was, once again, spoiled rotten at Christmas. But we figured with the year he has had, he so deserves it. He got a kindle fire. He kept talking about how he wanted an Ipad. Well, ain't happening, nada, nope. I think his biggest thing was that he wanted to play angry birds. Sooo..talking to a coworker a couple of weeks before Christmas she mentioned the Kindle fire. Because what also is awesome is that you can log onto the web (if you have Wi-Fi) and he loves to watch Youtube videos. He loves to find videos of Sonic, Mario brothers, Pokemon or whatever has his interest at the moment and watch them. And sometimes it helps him beat the games. Go figure. He's smarter than I am.
Here he's sitting in my bed enjoying his Kindle. And for the records, I don't want one at all. I NEVER use it after he goes to bed at night ;-)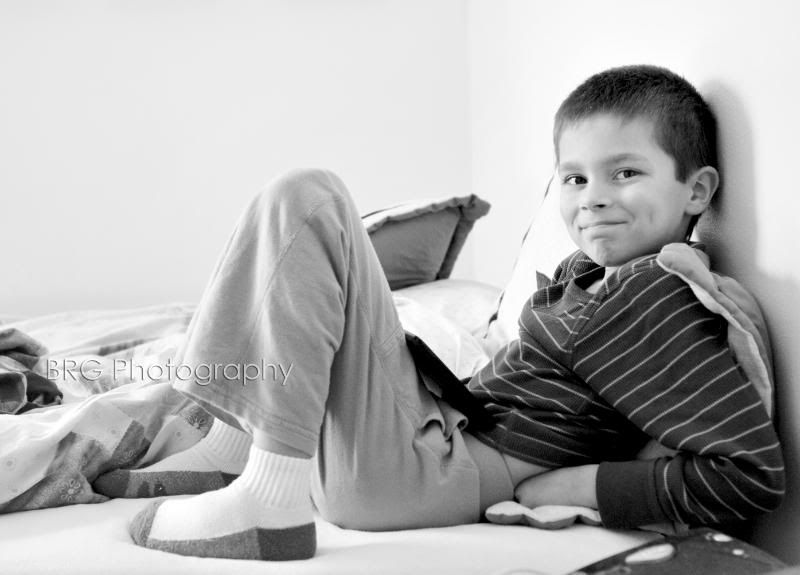 We also have been enjoying some of Lucas's new games. A marble run..we really wanted to get him that. They had a few more sophisticated marble runs at the hospitals. During our many adventures around Children's he loved to stand and watch the marble drop. And who don't enjoy Jenga? Dwayne and I have been playing with it more than Lucas.
And today we are at home. We woke up to messy roads. Snow and ice and school was cancelled. I have some vacation days to burn so there isn't a better way than to spend the day with my favorite six year old.
We went out to clean our driveway. Not very much there but enough to make it slick.
And he was so cute. I wanted him to pose for a picture but he told me he was too busy, he was working. And he was. He did ours and he wanted to go do the neighbor's driveway as well.
I finally got him to smile for the camera. And yes, you do see our mailbox duct taped. I guess that's what happens when you have a child for almost three months in the hospital and then your husband is so behind on his work that your home is second priority. Soooo a quick fix :-)