So it was my birthday again over the weekend. 34 years old. I can't believe it. I was 22 when I got married. 26 when Lucas was born. How can I already be 34?
Dwayne had been bugging me for a while what I wanted to do on my birthday. And really I don't care too much as long as I'm with my family. This was supposed to be my first birthday as a mother of two. And it was! But I was supposed to be holding BOTH my boys in my arms. Loving on them. The day before my birthday I was sad. I was missing Noah, wishing he was here with us. On my birthday he would have been 11 months old. So just the fact that he's getting closer to his first birthday don't help the matter either.
The morning of my birthday, Lucas was in our bed. He had come in in the middle of the night. I do love my snuggles with him. Sometimes I wish he would just stay in his own bed, but then I think of that in ten years he won't be coming in our bed in the middle of the bed. So I'm enjoying it.
The first thing he said after he opened his eyes were "happy birthday, mommy". Perfect way to start the day. Before I could get out of bed, I had a good little cry. Just missing Noah again. But the cry was what I needed, and the rest of the day was great.
First thing first. You got to have a great breakfast. Dwayne made some pancakes. Lucas was right there with him helping him eat them.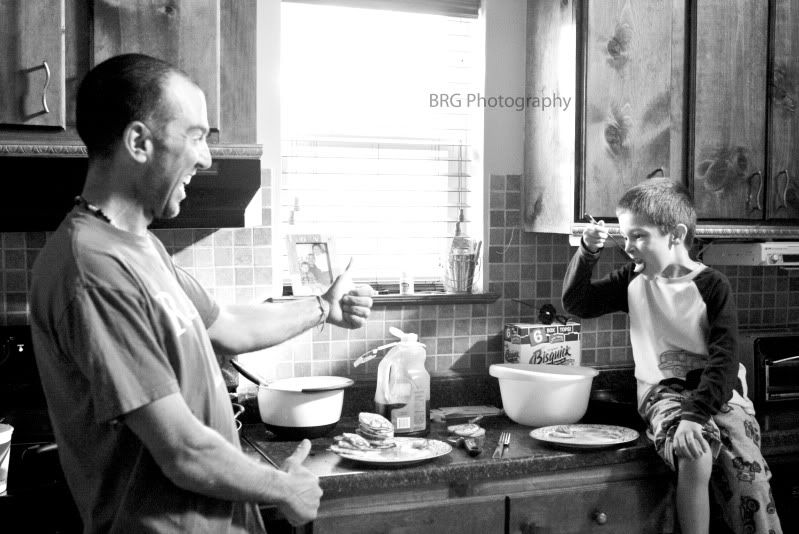 Like I had said to Dwayne, I just wanted to be with them. Since the weather was beautiful I really wanted to go to the zoo. The zoo was packed. We weren't the only ones who had thought of doing that. We never park in the zoo parking lot, because who am I kidding? We are very frugal. The zoo is free and parking cost. So we always park on the street. We usually have to walk a little bit. Sunday we had to walk quite a bit. But it was ok, since it was gorgeous! Lucas got to have the best view in the house - on Dwayne's shoulders.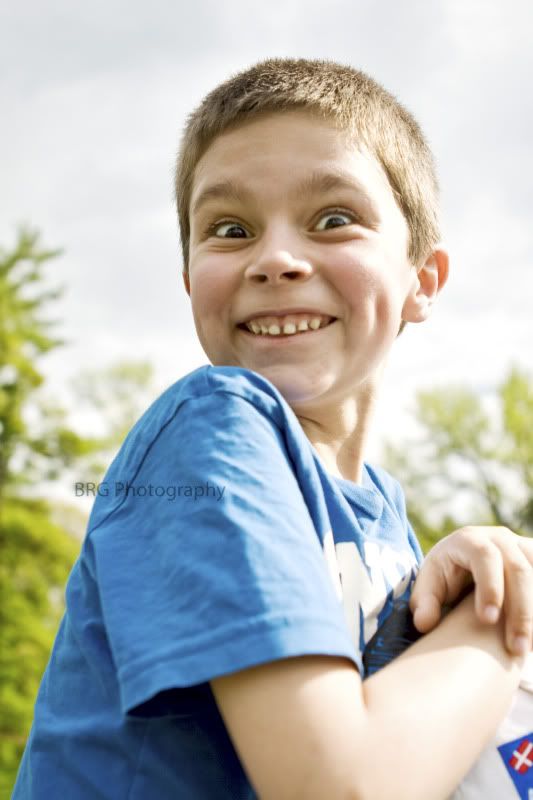 Such a silly face.
He CAN be quite cute when he wants to be.
First thing Lucas always wants to see first are the penguins. I love them. It was perfect timing, because as we walked up the zookeeper came out to feed them. The penguins didn't want any of the fish she brought. They followed her back to the door where she got some different fish. They were all over them!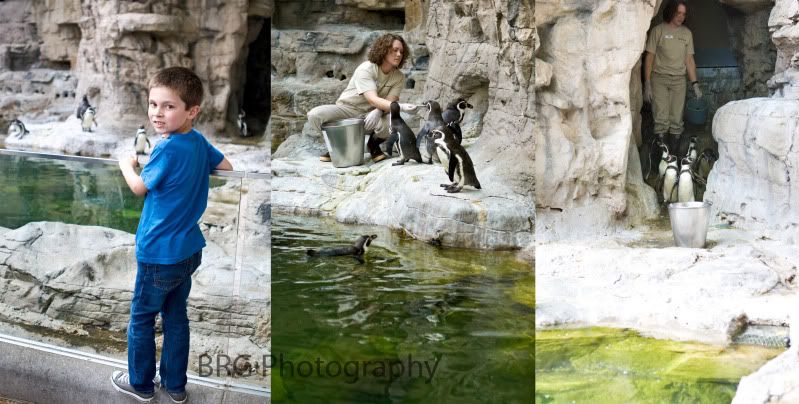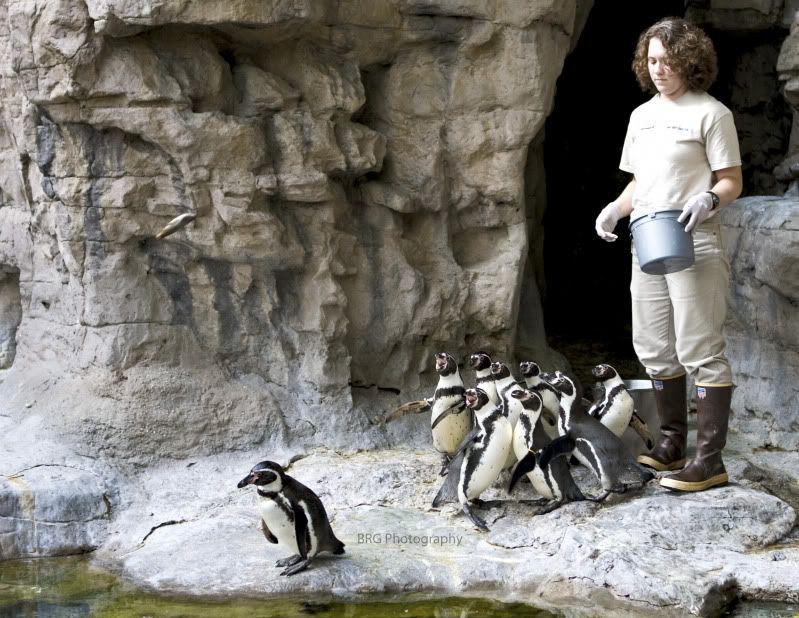 Next it was the snakes. Gotta love a rattlesnake!
Got a family picture taken too!
This picture is taken by Dwayne. He got to play with the camera a little bit. Lucas was quite impressed with this bird since we read that it can kill snakes (darn it, forgot to write the name down of it).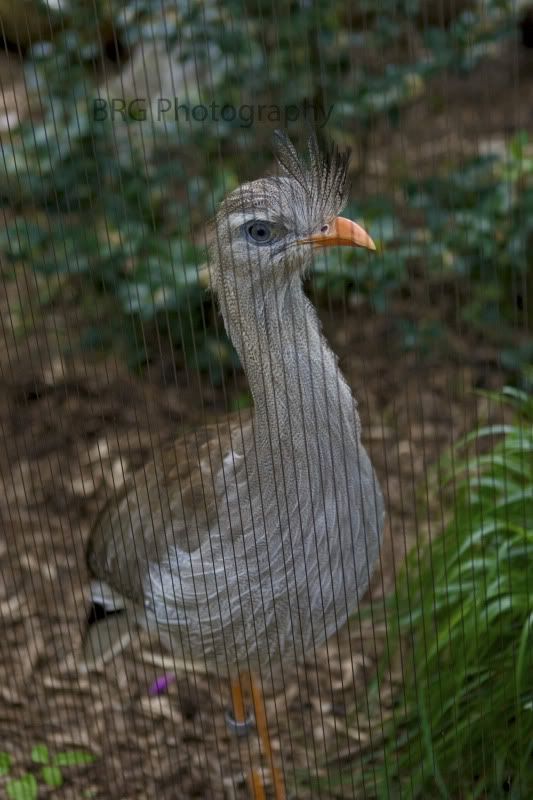 Finished the day off with homemade chocolate chip cookies. Yum! Thanks sweetie :-)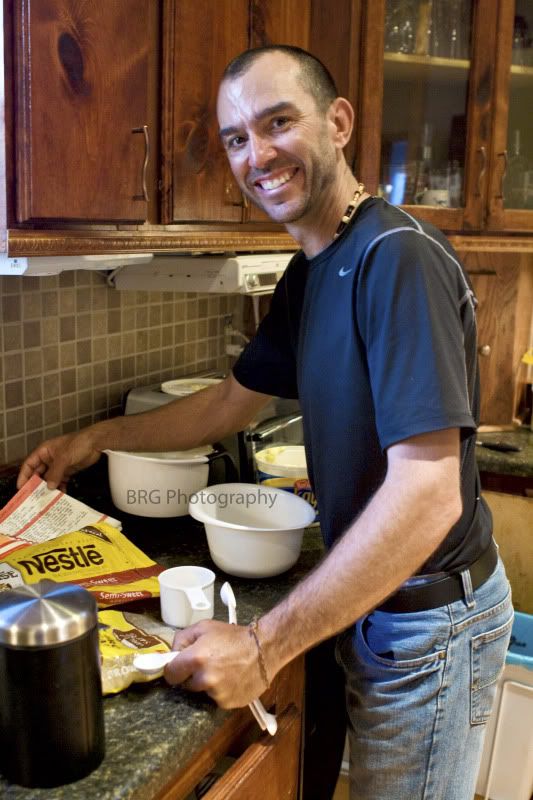 I really can't complain. It was a great day!